The Mary River Turtle
By Chris Van Wyk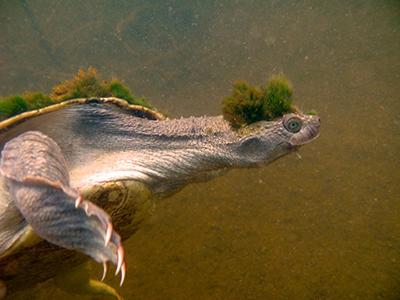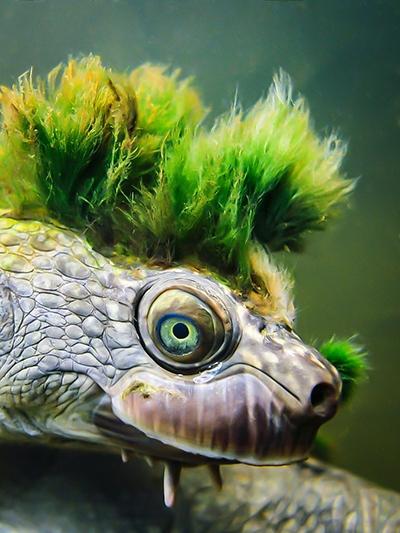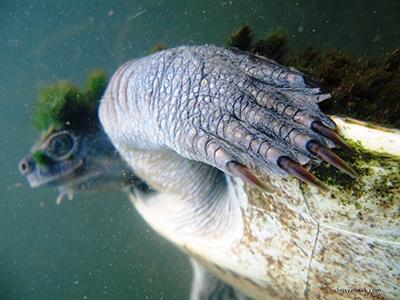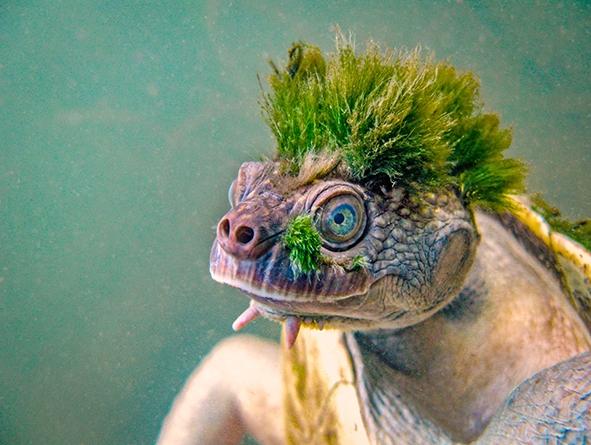 For this photo in particular I just got really lucky, I was actually trying to find lungfish to photograph and then this guy just turned up.

These photos are from one of my favourite places to snorkel, it's in the Mary River, right at the point where Little Yabba Creek discharges into the Mary River, upstream from Kenilworth. It's a great place to launch Kayaks and Canoes from for a day trip of canoeing and snorkelling downstream ending at the Kenilworth Homestead. It's accessable via Maleny Kenilworth Rd, near Sunday Creek Rd and the Fig Tree Walk and is just one of many stretches of the river that can be snorkelled in. I recommend bringing a westuit because the water gets chilly. It's not every day that you see a turtle with a mohawk but you might still see an endangered turtle, lungfish or two and maybe even an endangered Mary River Cod. There are also plenty of smaller fish like pacific blue eyes, empire gudgeons and rainbowfish to see. If you stay calm and move slowly, and if they trust you, then you just might get a closer look. The best place to find big old turtles is to look under big dead trees that have fallen into the river.
The camera I used was a Canon G7 (10 megapixels) with a canon underwater housing. It's designed to work underwater so the autofocus and flash filter work wonders. The equivalent kit today would be the Canon Powershot G7X Mark II (20 megapixels, around $800) and its associated housing made by Canon (around $350); it's the best value kit I'd recommend to anyone who wants to start taking news-worthy underwater photography of wildlife. The main hacks I can recommend are to use silica gel satchets around the camera to avoid lens fog and an underwater torch for checking under logs and snags. You can buy high quality LED diving torches on Ebay for less than $20 and these are powerful enough to facilitate night diving too, if that's your thing.
Australia, Queensland, visualog